Merritt Park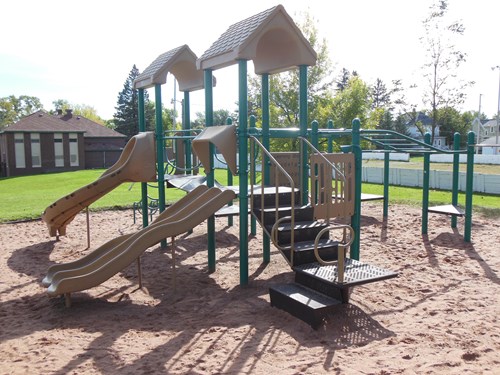 Project Status: Post Construction
Project Overview:
Merritt Park improvements were based on recommendations made by the City Council approved St. Louis River Corridor Neighborhood Parks Mini Master Plans, passed in June 2016. 
Merritt Park is one of thirteen parks along the St. Louis River Corridor that was identified as part of the larger St. Louis River Corridor Initiative. These parks are eligible for designated 1/2 and 1/2 tax funds.
Project Update:
An accessible sidewalk linking to portable toilets, sport court, ADA compliant picnic area, playground, and connecting 7th and 8th Street was completed. Playground improvements were also completed, including the installation of drain tile and engineered wood fiber. A sport court with 4 basketball goals has been added, and was striped for two pickleball courts in spring 2022.