reLEAF Duluth
reLEAF Duluth engages citizens in Duluth's community forest.  
With reLEAF Duluth you will be able to help your community's trees.  You're invited to: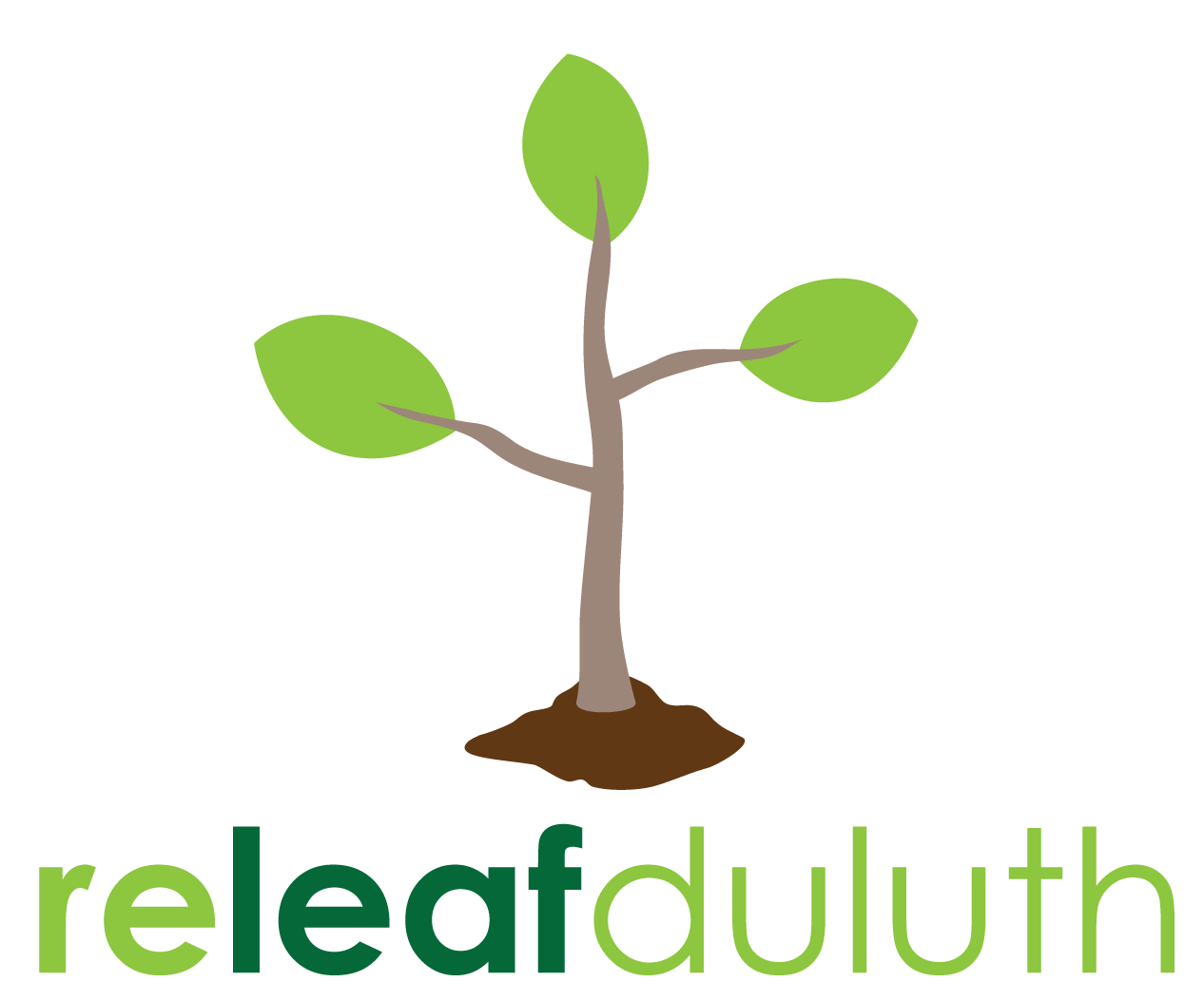 Plant trees in areas where ash trees were removed due to EAB infestation.

Water newly planted trees to ensure their health and vitality.

Learn about pruning techniques and help newly planted trees by pruning for safety and aesthetics.

Learn what to look for in unhealthy or risky trees to help the City track failing and unhealthy trees in our Urban Forest. 
Subscribe below to get updates about opportunities to get involved with reLEAF Duluth including information about planting events, pruning projects, watering opportunities and more.
The reLEAF Duluth program is funded by the Great Lakes Restoration Initiative and the Forest Service.  
Contact Clark Christenson, City Forester, at cchristenson@duluthmn.gov for more information.
Contact
Duluth Parks & Recreation
Duluth City Hall
411 W 1st Street
Duluth, MN 55802
218-730-4300