Hawk Ridge Nature Reserve Education Facilities Master Plan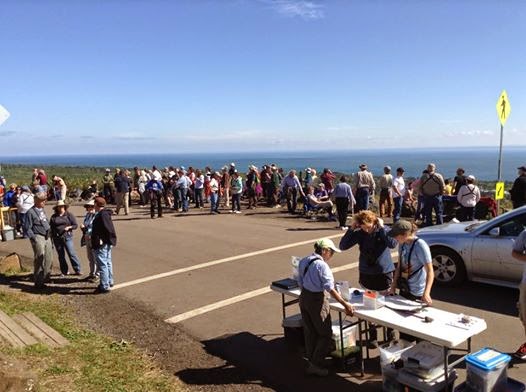 Project Overview:
Hawk Ridge Bird Observatory (HRBO) is a 501(c)(3) nonprofit charitable organization. It was incorporated in 2004 as a successor to a committee of Duluth Audubon Society. Hawk Ridge Bird Observatory manages the 365-acre natural area, called Hawk Ridge Nature Reserve (HRNR), under a trust agreement with the City of Duluth, MN.
The mission of Hawk Ridge Bird Observatory is to protect birds of prey and other migratory birds in the Western Lake Superior Region through research, education, and stewardship. The primary goals of HRBO are to study one of the greatest migrations of birds of prey in North America; to research the distribution, abundance and migratory pathways of birds in the Western Great Lakes; to educate people about bird conservation; and to serve as stewards of the Hawk Ridge Nature Reserve, the first designated Important Bird Area within Minnesota.
In consultation with the City of Duluth's Parks and Recreation Division, HRBO embarked on a Master Planning process in order to improve the educational facilities and expand opportunities for people of all ages and abilities at the Hawk Ridge Nature Reserve. 
The need to develop a master plan for the HRBO is based on:
Limited accessible educational spaces
HRBO has outgrown existing facilities and capacities
Current facilities are not accessible to all
Need to improve vehicular and parking safety for HRBO and other visitors (i.e. Skyline Parkway/Seven Bridges Road, Amity and Lester Park users)
Desire for year-round activities and programming
Project Update:
HRBO presented the final concept plans, including proposed phasing and preliminary budgets for the work, to the Parks and Recreation Commission (PRC) on June 9th. The completed mini-master plan was recommended for approval unanimously. The Duluth City Council approved the plan for adoption at the June 27, 2022 meeting. A copy of the plan is included in the Important Documents section below.
Funding Source:
HRBO has funded the Master Planning process with grants from the Lloyd K. Johnson Foundation and Duluth Superior Area Community Foundation. Upon completion and approval of a final plan, HRBO commits to continuing to secure funding for plan implementation and facilities maintenance, pursuant to their ongoing agreement with the City.