Chester Bowl Bridge

Project Status: Construction Complete
Project Overview:
After the flood of 2012 washed out the dam and pond at Chester Bowl, a temporary footbridge was installed seasonally to facilitate crossing the Chester Creek during the winter months. The bridge would often require early closure due to the low clearance and high water levels resulting from the spring melting season. This fall, City staff, in collaboration with the Chester Bowl Improvement Club (CBIC), installed a permanent bridge to provide year-round access to the ski hill and improve connectivity with the trails around Chester Bowl. Chester Creek is a designated trout stream and careful measures were taken to protect the creek through the design of the bridge and during construction. 
Project Update:
City staff from Property and Facilities Management provided construction support to place the decking and provide temporary railings for the winter. The bridge opened for use on December 6, and the permanent railings were installed in May 2023. A crushed stone trail to the bridge was installed in early summer 2023.
A ribbon cutting for the bridge was held on July 10 at 3 PM at Chester Bowl.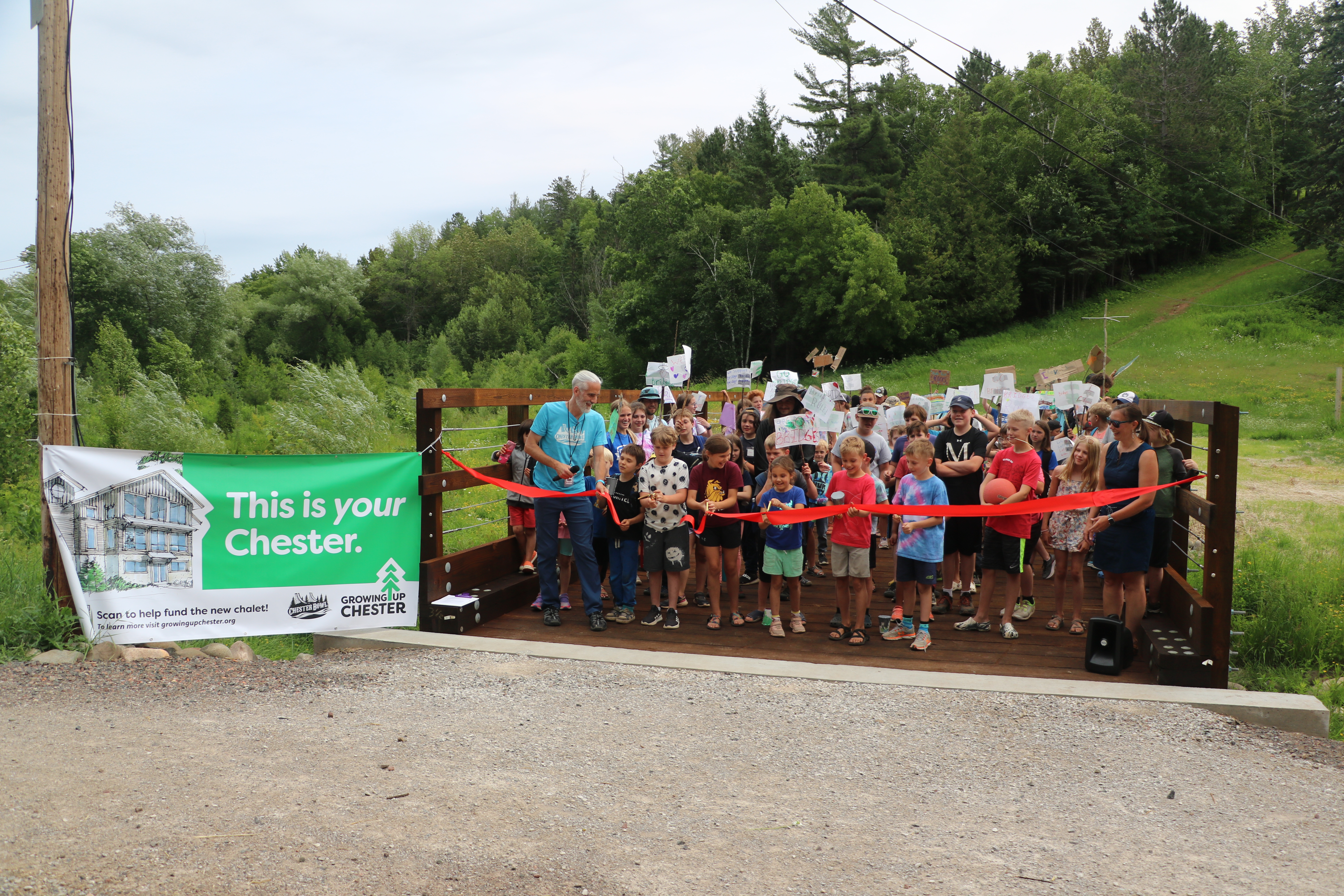 Funding Source:
The bridge has been funded through a $71,250 Community Development Public Facilities grant and a $125,000 St. Louis County grant from economic development funding. Additional project support was provided by donors to the Chester Bowl Improvement Club. LHB also provided in-kind support.