Wade Stadium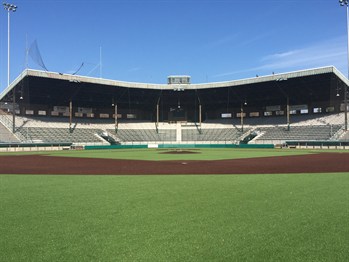 Park Features
---
Parking Lot
Softball
Baseball
Public Restroom
Park Description
Located in the shadow of Duluth's ore docks, Wade Stadium was built in 1941 as the Duluth All Sports Stadium, home to the Duluth Dukes minor league baseball club. It was renamed Wade Stadium in honor of Duke's owner Frank Wade, known as Duluth's "Mr. Baseball." Built of bricks that once paved Grand Avenue, the stadium was renovated in 2015 and today plays host to the Duluth Huskies of the Northwoods League, made of college players from across the country.
Read more on the complete history of this park.
Location
35th Ave W & 1st St.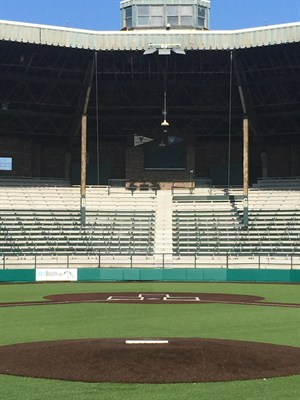 Contact
Duluth Parks & Recreation
Duluth City Hall
411 W 1st Street
Duluth, MN 55802
218-730-4300