Quarry Park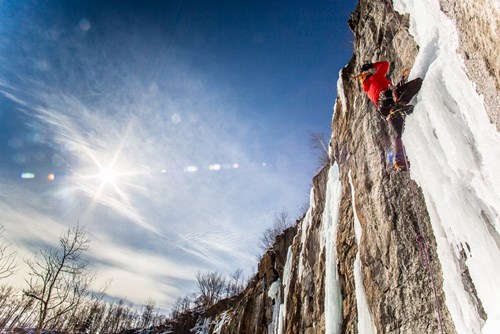 Park Description
Originally owned and worked by the Duluth Crushed Stone Company, Quarry Park is known for the 1,000-foot long, 100-foot high cliff left after the company ceased operations. The cliff is used today for mixed climbing throughout the winter months. Additional park amenities include a nine hole disc golf course, and trails for hiking and dog walking. The spectacular views provide a unique experience within city limits.
Click here to view Quarry Park Disc Golf Map
Location
Parking is at the end of N 59th Ave W.
Contact
Duluth Parks & Recreation
Duluth City Hall
411 W 1st Street
Duluth, MN 55802
218-730-4300