Leif Erikson Park
Park Features
---
Picnic Tables
Wedding Rental
Hiking
Biking
Paved Trail
Beach Access
Park Description
Originally Called Cullum Park and then Lake Shore Park, this greenspace located along Lake Superior near the mouth of Chester Creek became Leif Erikson Park in 1927 after Bert Enger purchased the replica vessel Leif Erikson, which sailed from Norway to Duluth, and donated it to the city on the condition it be placed in the park and the park renamed in its honor. The park has long been home to Duluth's Rose Garden and includes a historic amphitheater stage and the Lakewalk slices through it. The Leif Erikson vessel, however, sits in storage near Bayfront Park.
Read more on the complete history of this park.
Reserve This Park
Leif Erikson Park can hold large groups of people for special events and weddings. Call 218-730-4305 to check availability.
Reserve this Park
Location
11th Ave E & London Road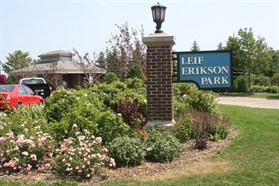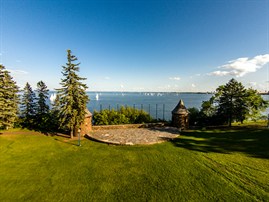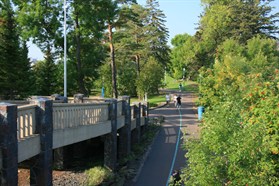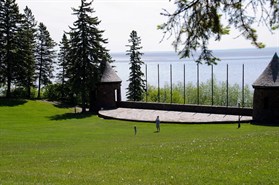 Contact
Duluth Parks & Recreation
Duluth City Hall
411 W 1st Street
Duluth, MN 55802
218-730-4300