Arik Forsman
Arik Forsman
Councilor At Large
Term Expires:
January 1, 2024
Phone:
(218) 409-8822
Email:
aforsman@duluthmn.gov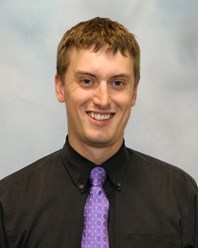 Arik Forsman was appointed as an At Large member of the Duluth City Council in 2018 and was elected to the same post in 2019. He's the former council President and chairs the Intergovernmental Committee. Forsman also represents the council as a board member for the 1200 Fund, Spirit Mountain, and Visit Duluth. He previously chaired the council's Public Works, Personnel, Committee of the Whole, and Recreation, Libraries & Authorities committees.
Forsman has provided leadership for various initiatives in his time on the council. He's collaborated with community and business leaders on policy changes to address the local childcare crisis and was highlighted for his work in the Washington Post in 2019. Forsman worked with his colleagues to significantly increase public safety training funds, police officer and firefighter pay, and a community crisis response program. He also co-chaired the Spirit Mountain Task Force, helped secure the Memorial Day Parade's future in Duluth, has provided leadership to help incubate the growing TV & film industry, and has been a constant advocate for the city at the state legislature.
Forsman has worked at Minnesota Power since 2012 and leads their regional development & community engagement team. He has a passion for service, currently serving as a member of the board for Downtown Duluth and the Entrepreneur Fund, and has previously served on many other boards, commissions, and task forces. The Duluth News Tribune named Forsman as a member of 2020's "20 Under 40" class.
Arik and his wife, Jessica, moved to Duluth to attend UMD after both graduating from Mesabi East High School in Aurora, MN. The Forsmans live in Kenwood with their two young children and are proud UMD hockey fans. Go Bulldogs!
Contact
Duluth City Council
City Hall, Room 330
411 West First Street
Duluth, MN 55802
218-730-5700