View Press Release
FOR IMMEDIATE RELEASE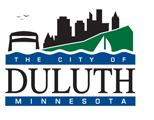 City of Duluth Communications Office
Mayor Emily Larson
411 West First Street • Duluth, Minnesota 55802 • www.duluthmn.gov
For more information, please call 218-730-5309
DATE:

6/9/2022 12:00:00 AM


SUBJECT:

City of Duluth to remove mask requirement inside City facilities effective immediately


BY:

Phil Jents, Communications and Policy Officer



City of Duluth to remove mask requirement inside City facilities effective immediately
[Duluth, MN] As a result of the Centers for Disease Control and Prevention (CDC) recent listing of St. Louis County's COVID-19 community spread as medium, and in alignment with the CDC's safety guidance, effective immediately, masks will no longer be required for staff and the public in all City of Duluth facilities. People may choose to mask at any time. People with symptoms, a positive test, or exposure to someone with COVID-19 should wear a mask.
The City continues to track information, data, and recommendations from the CDC, Minnesota Department of Health, local hospitals, and St. Louis County and strongly encourages members of the public to follow CDC guidelines around COVID-19 community spread including:
Stay up to date with COVID-19 vaccines
Get tested if you have symptoms
Any additional precautions that may be needed for people at high risk for severe illness
If you have yet to be vaccinated, information on Saint Louis County vaccine clinics can be found here. The State of Minnesota's vaccine locator can be found here. Additionally, most medical providers and local drug stores have vaccinations available.
More important information regarding COVID-19 can be found here: https://www.cdc.gov.
###