View Press Release
FOR IMMEDIATE RELEASE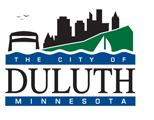 City of Duluth Communications Office
Mayor Emily Larson
411 West First Street • Duluth, Minnesota 55802 • www.duluthmn.gov
For more information, please call 218-730-5309
DATE:

5/20/2022 12:00:00 AM


SUBJECT:

2023 Community Needs Assessment Survey


BY:

Phil Jents, Communications and Policy Officer



2023 Community Needs Assessment Survey
[Duluth, MN] The City of Duluth needs to hear from you!  
Each year our city receives almost $3 million from the Department of Housing and Urban Development (HUD). Your input helps the Community Development Committee, the City Council, and the Mayor decide the best way to use it. 
This year, HUD has awarded our city another $1.9 million through the American Rescue Plan. This is an extra, one-time only allocation. Your input will help determine the best way to spend this money, too.
Residents can access and submit the survey at the following link:
###