View Press Release
FOR IMMEDIATE RELEASE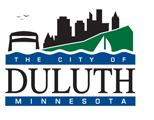 City of Duluth Communications Office
Mayor Emily Larson
411 West First Street • Duluth, Minnesota 55802 • www.duluthmn.gov
For more information, please call 218-730-5309
DATE:

11/1/2021 12:00:00 AM


SUBJECT:

City mailing 41,000 snow emergency brochures to all residents and business owners


BY:

Kate Van Daele, Public Information Officer



City mailing 41,000 snow emergency brochures to all residents and business owners
[Duluth, MN] The City of Duluth will be mailing 41,000 snow emergency brochures to residents and business owners this week. The brochure outlines the timeline of a snow emergency, provides information on parking during a snow emergency, and other tips and reminders that residents and visitors should follow during the winter months. This is the second year that the City has sent a mailer to residents and business owners to communicate parking rules, and snow removal requirements.
This winter will be the first time that the City of Duluth will have the ability to declare a snow emergency. This past spring and summer, the City installed over 2,300 signs on snow emergency routes so that a snow emergency could be declared. Snow emergencies will be declared by 4:00 p.m. on any given day. The public will then have five hours to remove vehicles from snow emergency routes. Any vehicles remaining on snow emergency routes after 9:00 p.m. will be ticketed and / or towed at the owner's expense.
The City will be working with all media outlets, and utilizing social media, to communicate that a snow emergency has been declared. The City will also be issuing a Northland Alert in the form of a text, email, or phone call to those who are signed up. This is the best, fastest method to receive a notification when a snow emergency has been declared. Northland Alerts are free and easy to register for. To sign up, please visit www.duluthmn.gov/northlandalert.
Parked cars are the number one obstacle that snow plow drivers have in the winter. Understanding when and where to park during a snow emergency can help improve snow plow response times. The brochure also includes a parking calendar that tells residents when to switch to even or odd sides of the street, and where to park during a snow emergency.
"We encourage residents and business owners to keep the brochure in a place where they can easily find it," Director of Public Works & Utilities Jim Benning said. "Keep it on your fridge, or bulletin board, make a copy so that you don't lose it. This information will keep you from getting a ticket or being towed this winter."
###