View Press Release
FOR IMMEDIATE RELEASE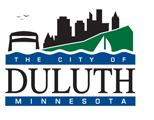 City of Duluth Communications Office
Mayor Emily Larson
411 West First Street • Duluth, Minnesota 55802 • www.duluthmn.gov
For more information, please call 218-730-5309
DATE:

6/7/2021 12:00:00 AM


SUBJECT:

Aerial Lift Bridge to drop to one lane of vehicular traffic during maintenance work


BY:

Kate Van Daele, Public Information Officer



Aerial Lift Bridge to drop to one lane of vehicular traffic during maintenance work
[Duluth, MN] Due to routine maintenance work starting tomorrow through June 18, vehicular traffic will drop to one lane intermittently throughout the project. When traffic drops to one lane, traffic flow will be controlled by traffic signals at the bridge. The project is expected to take two weeks if there are no unforeseen problems. Traffic will be fully restored this weekend to accommodate a large volume of vehicles. During the weekdays, work is expected to occur between the hours of 7:30 a.m. and 3:30 p.m.
Sidewalk use may also be impacted by the project. However, one sidewalk will always be open to pedestrian traffic while work is being done.
The Aerial Lift Bridge has maintenance projects that take place throughout the year. Last year the City upgraded the lights on the Bridge to LED lights, in addition to smaller routine tasks that help with bridge communications and safety initiatives.
###