View Press Release
FOR IMMEDIATE RELEASE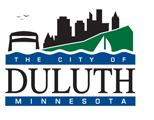 City of Duluth Communications Office
Mayor Emily Larson
411 West First Street • Duluth, Minnesota 55802 • www.duluthmn.gov
For more information, please call 218-730-5309
DATE:

4/9/2021 12:00:00 AM


SUBJECT:

Remember Duluth there is no Poop Fairy, City reminds citizens to pick up after pets


BY:

Kate Van Daele, Public Information Officer



Remember Duluth there is no Poop Fairy, City reminds citizens to pick up after pets
[Duluth, MN] On Sunday, April 11, from 10:00a.m. – 1:00 p.m. City of Duluth staff, and six students from Harbor City International School will be collecting dog waste at Hawk Ridge as a reminder that there is no Poop Fairy and to pick up after your pet. The volunteers will be creating a visual display with the waste that they collect that will be put on display for a few hours.
This is a service project that the students from Harbor City International School. The students wanted to illustrate what a few hours of picking up dog waste can do to improve our parks, green spaces, and water quality. The display will be properly disposed by Parks Maintenance on Monday, April 12.
Students and City staff will also be placing educational signage in seven different trail systems within Duluth. The public is encouraged to use the hashtag #nopoopfairy in social media posts. For those who are willing to use the hashtag to be entered to win a gift card to A Place for Fido, a roll of Mutt Mitts, and a waste bag dispenser.
###